Murat St.Vil was one of the most original of the sophisticated primitives to come out of the atelier of the Galerie Monnin in the late 70's.
He was born in Port-au-Prince on September 13, 1955. Here is what Michel Monnin had to say about him: "He begins to design and takes a great interest in painting at a very early age. In 1972 his father, who is from Jacmel, recommends him to his friend Prefete Duffaut. It is in the studio of this grand master of primitive Haitian art that the young St.Vil makes an apprenticeship for one year. Walking in the steps of his illustrious teacher, St.Vil distinguishes himself by his graphic sense. It is in 1977 that he truly finds his path in instituting a new technique where the shading off among the blues, the greys, the greens and the purples confer upon his works a particular charm."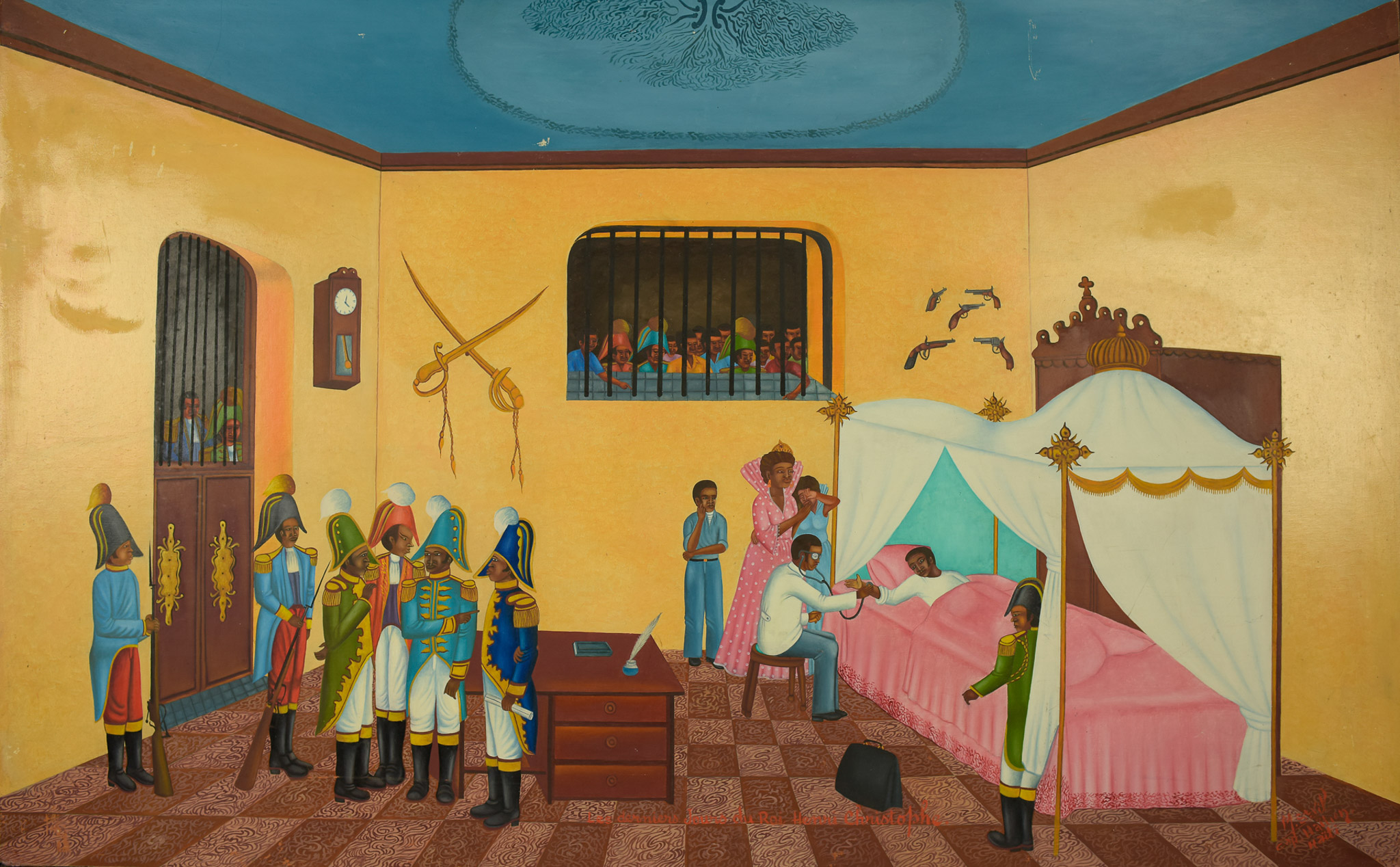 Les Derniers Jours du Roi Henri Christophe (The Last Days of King Henry Christophe), n.d.
View
Figge Art Museum